Every customer of Gan Direct has the opportunity to participate in Gan Direct's
Loyalty Reward Plan by becoming a member.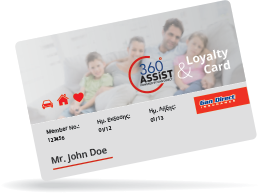 Gan Direct Loyalty Reward Program is a program that rewards customers with points which can be redeemed to enjoy discounts.
All Gan Direct customers will become automatically part of the Plan by receiving an email containing information about the program, a registration form requesting customer's information (Full name, Assured Code, Address, Mobile, Email) as a confirmation and a Loyalty Reward Card Number with an activation button.
AVAILABLE SOON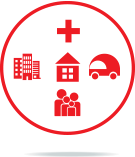 By making a purchase, customers can view their account details and get a unique number for the loyalty card.
Available Soon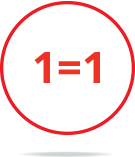 FOR EVERY €1
YOU GET A POINT
For every €1 spent customers receive 1 point. For every €1 spent by the company in case of a claim, customers lose 1 point.
Customers can redeem their points with purchases.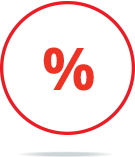 Customers can redeem their points and get benefits and free services from one of our Approved Network of Associates.
Available Soon
LOYALTY REWARD ASSOCIATES
 OUR TRUSTED NETWORK OF ASSOCIATES
MOTOR
Car Wash, Tyres, Service, Batteries, Petrol stations (consumable discounts i.e. wipers), Electrical,Exhaust Repairs, Wheels Alignment, Recoveries, Upholstery
Information about the Plan
Customers requiring information or assistance in connection with the plan can call us at 800 5 10 15 ( +357 25 885 885 from overseas). Moreover, customers can visit one of our branches between 8am and 6pm, Monday to Friday, excluding bank holidays, or visit our website at www.gandirect.com.
Plan Terms & Conditions
In addition to the specific changes referred to in these Terms & Conditions, Gan Direct reserves the right to change the plan or the Terms & Conditions at any time by giving customers a reasonable notice.
Any notice under these Terms & Conditions may be given in person in writing or displayed in our branches and website.
In case of Policy Insurance cancellation prior to its expiration date, Gan Direct reserves the right to deduct points from the Gan Direct Loyalty Scheme Program with immediate effect.
MOTOR INSURANCE
Free 24hr FastClaim and 24hr Assistance

Free Courtesy Car in case of an Accident

Free Courtesy Car in case of  Breakdown

Free Claim Support Service

Free Legal Protection Assistance

Easy renew in 3 clicks 
PROPERTY INSURANCE
Free 24hr FastClaim Assistance

Free 24hr Home and Business Assistance

Free 24hr Response Property Assistance

Instant visit  at the scene of the accident

 

Save 33% off your existing Policy

Easy renew in 3 clicks 
HEALTH INSURANCE
Free 24hr FastClaim Assistance

Free 24hr Casualty Care  Assistance

Free 24hr Health Helpline Assistance

Free 24hr Coordinating Centre

Switch and get 30 days Free Cover

Easy renew in 3 clicks