Buying the right Health Insurance is important. But it doesn't have to be a bitter pill to swallow. If security and total peace of mind for you and your family is what you are looking for, DirectCare is the solution.

Whether you choose
In Patient and Day Patient Treatment
or
Out Patient Treatment
, the Gan Guarantee ensures that if you find a better price, cover and service elsewhere, we guarantee to beat it.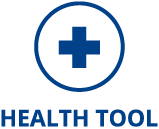 The health tool Snapshots frequent problems, advice to avoid possible problems, possible cover cost and the 24hr Medical Assistance Service.
Visit the health tool

Choose "Go Green, Go Paperless" for your Health Policy and get an additional 10% off online.
What type of health insurance is right for you?
There are several types of Direct Care Insurance.Below we briefly describe the type of covers, Gan Direct offers to its clientele.
Your Health is your most valuable asset and it should be treated as such. Choose the right Health Insurance for you and your family!
24hours Claims Settlement and the cheque… in hand!
The Second Opinion coverage provides a second medical opinion from Experienced Medical Centres around the world, following the diagnosis of a Qualifying Medical Condition
Health helpline assistance is there for you whenever you need it, and just a phone call away. If you are feeling unwell or would like some general healthcare information.
Provides medical or travel emergency repatriation and other expenses while you are abroad. In cases of emergency requirements out of the country of stay.
Our 24hr Coordinating Centre is the exclusive 24/7 service for our Direct Care customers holding the DirectCare health policy, specially designed to give you expert information and peace of mind
" SmartAssist" APP
Assistance Service
in 3 clicks.
Our Casualty Care will be next to you to make sure everything is on track, assist you with any question you may have and make sure you have been provided with the appropriate level of care and attention.
Insurance Cover Comparison
HEALTH BENEFITS
& COVERS
ANNUAL LIMITS
€100,000
€200,000
€2,000,000
INPATIENT TREATMENT
PLAN A
PLAN B
PLAN C
Room and Board in a Hospital, Clinic or Surgical room
√
√
√
Room and Board in an Intensive Care Unit
√
√
√
Doctor's Fee for treatment not operational in a general ward
√
√
√
Doctor's Fee for treatment in an Intensive Care Unit
√
√
√
Day Patient (Not staying overnight)
√
√
√
Surgeons, Assistant Surgeons and Anaesthesiologists Fees
√
√
√
Operating Theatre expenses and cost of expendables
√
√
√
Operations for Rehabilitation
√
√
√
Diagnostic Laboratory Examinations, Tests, X-Rays, MRI, CT Scans
√
√
√
Prescribed Medication, Dressings
√
√
√
Accidents, Emergency Incidents, Treatment of Injuries
√
√
√
Cancer Treatment
√
√
√
Physiotherapy
√
√
√
Prosthetic Devices and Implants
√
√
√
Parental Hospital Accommodation
√
√
√
Newborn Baby Benefit
€1000
Geographical Area of Cover
1. Cyprus, 2. Cyprus, Greece, 3. Europe, 4. Worldwide (Except USA and Canada), 5. Worldwide
Deductible
0, €250, €450, €600, €850, €1,700, €5,000, €7,500 and €10,000
Co-Insurance
None, 10%, 20%, 30%
ANNUAL LIMITS
€1,000
€2,000
€4,000
OUT PATIENT TREATMENT
PLAN A
PLAN B
PLAN C
Visit to a GP or to a Specialist after Reference
€40
€40
€40
Diagnostic Laboratory Examinations, Tests, X-Rays, MRI, CT Scans
100%
Prescribed Medication
100%
Post Surgical Physiotherapy
€200
INTERNATIONAL COVER ASSISTANT
COVER FOR TREATMENT AND TRANSPORTATION FROM ANY PART OF THE WORLD
(It covers only Emergencies during a trip not exceeding 60 days)
Medical Transportation and Treatment of an Emergency (until the
Patient's condition is stable and he/she is allowed to travel)
100%
Repatriation of the Patient and his/her accompanying relatives
100%
Fare expenses of a Family Member (If the treatment
lasts for more than 10 days)
100%
Accommodation expenses for the Family Member (room only for up to 7 days)
€650
Repatriation of Corpse
€3000
OPTIONAL COVERS
OPTIONAL AMOUNTS OF COVER: FROM €10,000 UP TO €500,000
Death
(Due to any cause attributable to the insured's occupation)
OPTIONAL AMOUNTS OF COVER: FROM €10,000 UP TO €500,000
Permanent total or partial disability (Due to any cause)
OPTIONAL AMOUNTS OF COVER: FROM €10,000 UP TO €500,000
Dread Disease
a. Heart Attack
b. Stroke
c. Cancer
d. Kidney Failure
e. Translpant of Vital Organs: Heart,
Lungs, Pancreas, Liver, Kidneys,
Bone Marrow
OPTIONAL AMOUNTS OF COVER: FROM €10,000 UP TO €500,000
MOTOR INSURANCE
Free 24hr FastClaim and 24hr Assistance

Free Courtesy Car in case of an Accident

Free Courtesy Car in case of  Breakdown

Free Claim Support Service

Free Legal Protection Assistance

Easy renew in 3 clicks 
PROPERTY INSURANCE
Free 24hr FastClaim Assistance

Free 24hr Home and Business Assistance

Free 24hr Response Property Assistance

Instant visit  at the scene of the accident

 

Save 33% off your existing Policy

Easy renew in 3 clicks 
HEALTH INSURANCE
Free 24hr FastClaim Assistance

Free 24hr Casualty Care  Assistance

Free 24hr Health Helpline Assistance

Free 24hr Coordinating Centre

Switch and get 30 days Free Cover

Easy renew in 3 clicks